The FATOWL team are committed to Building a warm and nurturing community for parents & children who attend our classes
Mum of 2 beautiful girls, wife, primary school teacher with over 15 years experience and it's my life's mission to help parents, like you, bond with your children, develop a deep connection and create strong attachment through baby, toddler and child massage, yoga, Signalong, music and play.
our team care passionately about...
Nurturing and Supporting you
Our team is here to nurture and support you. You and your child matter and we want to nurture you as you embrace our classes and practice the teachings at home. If you have any questions or need extra support during class - just let us know. We will even make you a cuppa after class.
Teaching you the magic of our classes
There are so many benefits to attending our classes and one of those is that you will leave with a new skill to take home. Whether it is massage, yoga, or Signalong we will take the time to teach you these skills in a way that works for you.
Having fun with you and your little one
We take time to create a fun environment and know that parenting is a serious game. Fun is essential and a fantastic way to bond with your child. It also helps you connect with the other parents in our classes.
The FATOWL team genuinely care about you, your child and strengthening your relationship between each other.
Intorducing the fatowl team
Lesley is founder of FATOWL & teaches baby & child massage, bond with baby, toddler yoga & FATOWL Beats. Lesley has a background as an experienced primary school teacher and is also a peaceful parenting consultant.
Gillian is a former Early Years Practitioner and a mum of three wonderful girls. She decided to join From Acorn To Oak With Love after going to classes with her daughters and discovering what an amazing lifeline these classes are. Gillian teaches baby massage and bond with baby classes in Edinburgh and Fife.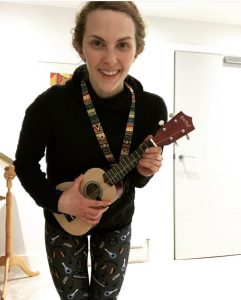 Kirby is an extremely talented music  and yoga teacher who will help your baby learn how language works through rhythm and rhyme. Founder of our FATOWL Beats classes you will find here there or teaching our other classes (that she also loves). 
Caro is a gentle sleep specialist who is passionate about supporting parents to assist their child to sleep in a gentle and supportive way.  She runs some of our baby massage classes. 
Izzy teaches our toddler yoga classes and fell in love with them after attending our classes with her daughter. Along with her little yogi she is living proof of the power of yoga for facilitating a strong relationship between parent and child. Izzy runs some of our toddler yoga classes. 
Hazel loves the performing arts and will teach all of our classes. As a mum of one, she understands what it takes to run a class that will both hold their attention and ensure maximum fun and connection.  
Katie is a mum of 2 girls and former early years practitioner. Katie has a passion for supporting new parents and teaches baby massage & bond with baby classes
We regularly recruit new members. If you would like to join our team- email your CV to lesley@fatowl.uk and we will let you know when we are next recruiting. 
I always knew that I would be involved in changing children's lives and cannot believe my luck that I get to do it in a way that will make them happier, more adjusted and with more confident parents by their side.